Enhancing a Relaxing Water Spot With Retractable Pool System
Water features like swimming pools, hot tubs, whirlpools are a daily getaway, a way to relax with friends and family, or have a few moments of healing rest. This area needs elements that provide shade, privacy, and cool intimacy – all made possible by the protection of retractable pool covers. 
For this reason, one of the most common uses for retractable covers is to shade pools or hot tubs. To compliment an existing pool or as part of plans for a new one, incorporate retractable awnings into the landscaping to expand the utility and comfort of an outdoor retreat.
Benefits of retractable swimming pool roof systems for indoor & outdoor pools.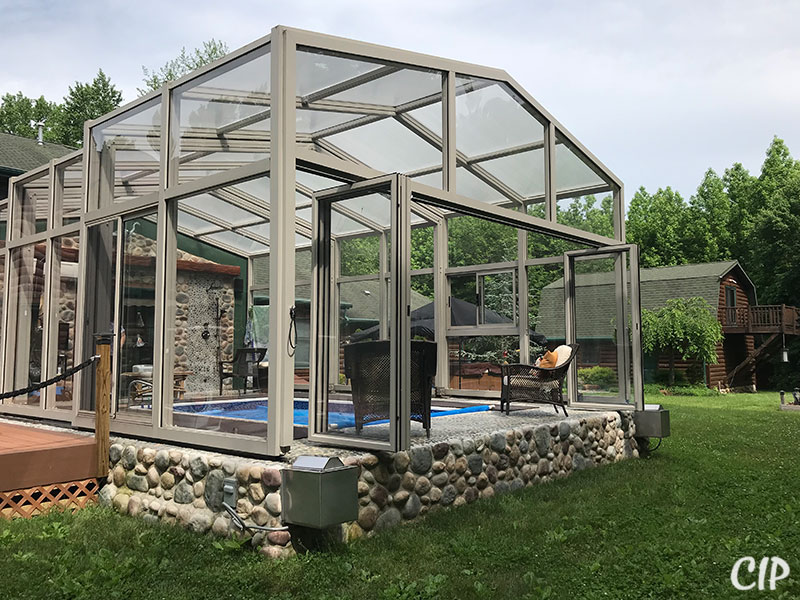 Cold, clear blue water that breaks into tiny crystal reflections. Tingling hot bubbles. smooth tiles. The mere thought of a swimming pool or hot tub can relax stressed muscles. Pools and hot tubs were installed just for that sense of peace and tranquility.
Although they focus on wellness in different ways, emphasizing gentle movement on the one hand and warmth and relief on the other, swimming pools and hot tubs achieve the same beneficial effect: physical and mental health. There are a number of different ways that pools and hot tubs can help improve your overall lifestyle:
o Relieve stress, relieve the effects of tension, headaches, and even insomnia
o Low impact exercise
o Relieves pain in muscles, joints, bones, and injuries
Pools and hot tubs are even social features, providing a place to meet friends and family and provide an emotional boost and strengthen relationships.